SOCIAL POLICIES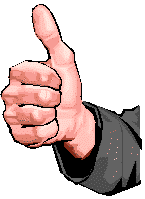 The Tall Club of Toronto encourages the use of car pools and "designated drivers".  Hosts may specify that a party will be alcohol-free. When attending a TCT event, be it a hotel, restaurant, member's home or other facility, members and guests agree to cooperate with the host/management to ensure their safe return home, if the host believes that it's unsafe for that individual to drive. The other members of the Club in attendance will make every effort to be supportive of whatever stand the host/management may wish to take.
We want everyone to have a good time at events. We don't want any event to be remembered as the  one where someone was in an accident on the way home.
By attending a Tall Club of Toronto event, you also agree to allow the Tall Club of Toronto to publish images taken at said event.

HOW TO JOIN
All prospective members are encouraged to come out to a couple of events before joining. Check us out, we're sure you'll find us a friendly bunch. Share you ideas and interests for future events.
Application will be accepted, if (A) You meet the Club height requirements of 5'10″ for woman, and 6'2″ for men; (B) You attend 2 Club events; (C) You are 21 years of age or older; and (D) You are voted in by Club Executive. Renewals will be offered to members in good standing only.
The Tall Club of Toronto assumes no responsibility or liability for any loss or injury, which a member may incur while attending any Club event. All functions are attended at the member's own risk.
As a member of the Tall Club of Toronto, I will agree to act in a courteous and honourable manner, and respect the rights and property of other TCT/TCI members. Your signature on and submission of the printed application form, will be taken as your acceptance of the above conditions and other Club rules.
Having read the above, if you agree with our policies, then please print or copy and complete the membership application form, according to the options below.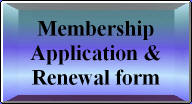 To join by mail, click on the button, print the membership application, fill in the required information, and send with a cheque (payable to the Tall Club of Toronto) to the address supplied on the membership form.
To join in person, click on the button, print the membership application,  fill in the required information, and present along with payment of $10.00 (yes, pdf reads $20.00, but fee is now $10) to an Executive member.
Any questions can be directed to the

Sorry, but a Javascript-enabled browser is required to email me.