Everything You Wanted to Know about Tall Club Weekends but Were Too Cool to Ask. (by Norma F and Greg A (updated by Linda K))
To seasoned veterans, Club Weekends conjure up pleasant memories of good times. Folks who are new to the tall club may react with blank stares. Why would anyone bother to register in a hotel in your own city for the Weekend?
Because its fun!!! Let us walk you through a typical Tall Club Weekend. (Most Weekends follow the same successful format.)
Friday:
Friday night everyone will arrive at the hotel, check in, and register for the weekend festivities. Our Weekends have attracted anywhere from 65 to over 200 people, from as far away as California, Florida and Texas. People can register and pay for either the whole weekend package or for selected events (e.g. $15 in advance or 'at the door' for Saturday's semi-formal dance).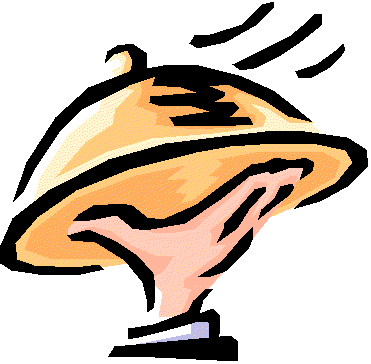 The hospitality suite is normally open so people can catch up with old friends or meet new ones. Dinner Friday night is usually 'on your own', although we will be gathering menus for restaurants in the area of the hotel to assist in the selection process. People wanting company for dinner can meet in the lobby at a set time and go out as a group to kick off the fun!
At about 9:00 pm, the hotel lobby starts to fill up with strange apparitions – tall people sporting unusual costumes to match the theme of the weekend. Friday night's entertainment is a costume dance, with prizes for the best costume. This year, the theme is 'Tall N' Tacky, Eh! 70′s Weekend'. The dance has a cash bar and music is normally provided by a disc jockey.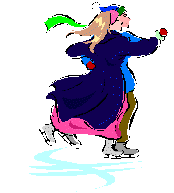 After the dance, which ends at about 1:00 am, most people change into casual clothes and get ready for the after-hours party in the hospitality suite. Free food, an open bar, party games and good music provide the incentive for most people to stay up 'way too late'. In fact, the term 'dawn patrol' has been coined to describe the last few stragglers. (The after-hours parties are for those attendees who are staying at the hotel and have paid for the full Weekend package.)
Saturday:

Saturday's buffet breakfast is also included in the full package, although there are some people who have never managed to partake (see discussion under dawn patrol above). Saturday afternoon provides an opportunity for the host club to show off their city. Tours are arranged for shopping, sightseeing and sporting or theatrical events. This is a great opportunity to really get to know the other people on the tour, away from the loud music and party atmosphere. Volunteer tour guides are welcomed! There may be a nominal charge for some of the tours.
Saturday night is when we show that we 'clean up well'. The dress is semi-formal, and there can be a sharp contrast between a semi-formal/tuxedo/suit and the wild costume of the night before. There is a complimentary cocktail party first, then a gourmet buffet dinner and awards banquet, and then the dance follows. (All of these are included in the full package price).

At the awards banquet, prizes usually include travel trophies (based on number of people times number of miles traveled for each represented club), best hugger awards, costume awards, and sometimes the party animal award (which probably does not require an explanation). Official representatives are also introduced (e.g., Mr. and/or Miss Tall Toronto). Representatives of other clubs are also given the chance to promote their weekends. There's an after-hours party on Saturday night as well.
Sunday:
After another buffet breakfast, which is also included in the full package, there is a "kill the bottle" party in the hospitality suite. This is a chance for last hugs and chats before people pack up and go home. Energy levels are normally quite a bit lower than on Friday night, especially for the dawn patrollers.
That in a nutshell is a typical Tall Club Weekend, here in Toronto and places far and wide. You'll experience a similar format when you travel to other tall club cities and enjoy all the benefits of being a member, finding tall friends wherever you go!
The help of members is always greatly appreciated. Helping out at Club events is a great way to meet new people and get to know your fellow club members. Volunteering can be as easy as an hour of your time at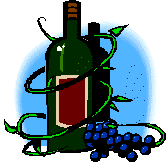 the weekend or as involving as heading up a committee.
We hope you can come out and support these events. They're always lots of FUN! See you there!