We, the members of the Tall Club of Toronto, would like to introduce you to our Club and invite you to find out more about us. The Club is a "not for profit" social organization designed to promote friendship, fellowship and tall awareness among tall people in the Toronto area.
The Club is a member of Tall Clubs International (TCI). TCI has over 50 Clubs in Canada and the United States, and some 2000 members. There are also many clubs in Europe, although they are not affiliated with TCI.
Social events are published on our website. These recreational, cultural and social outings include dances, dinners, Sunday brunches, pub nights, BBQ's, theme parties, cottage get-away weekends, movie nights, sporting events and visits to public attractions such as Wonderland, the Science Centre, the ROM, festivals and other attractions in and around the City.
Many TCI clubs host an annual theme weekend when all the other clubs are invited to join in for a weekend of fun and good times. This gives TCI members an opportunity to meet new friends and travel extensively, if they wish.
Our volunteer executive members oversee the club activities. Elections are held once a year to fill these positions. There are however, plenty of opportunities for everyone to become involved. Host an event, serve on a committee, volunteer or even run for an executive position, it's up to you. The Tall Club of Toronto is only as good as its members!
By applying for membership, you can join us at these events and be in the company of many tall friends. The nominal fee will provide you with access to the "Members Only" section of our website, which contains (among other things) precise contact information for event 'coordinators'. It will also entitle you to preferential pricing at events where a cost has to be charged.
To become a member, you must attend at least two events, and submit an application with payment of  annual dues. To remain a member in good standing, you are encouraged to help with 2 events per year and pay dues on a timely basis. If you're thinking of joining the Club, then please come out to a few events to see how you like it.
Membership dues are likely to be reviewed, but are currently as follows: Annual dues – Regular/Social membership $20;  married members are welcome as long as one partner meets min. requirements. More about joining us here.
Did You Know?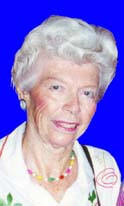 The world's first known Club for tall people came into being in Los Angeles on May 1st, 1938 in the parlour of Kae Sumner (later Kae Sumner Einfeldt). Her eight guests had responded to an article Kae published in the Los Angeles Times Sunday magazine about the problems of being tall. That day the nine founded the "Longfellows Club", which quickly became the California Tip Toppers Club – the name it still bears today!
Kae had no sooner overseen the establishment  of the Los Angeles based "World's Highest Society", than she began barnstorming North America, and then Europe, inspiring the formulation of similar Clubs. The first Greater Kansas City Skyliners was created in August 1939 and several others followed.
In addition to spreading tall awareness, Kae and her followers became interested in trying to lower costs of custom-made products and to create new products with the taller person in mind. Hence the ad that read "Here it is Tip Toppers, you asked for it: the King Size mattress!"
World War II retarded growth of "Talltown", but by 1947, with Clubs budding in cities from Vancouver to Miami, active members everywhere saw the need for a tall confederacy with a central body empowered to speak and act for all local groups. The American Affiliation of Tall Clubs (AATC) held its first Convention in Hollywood that year. Each year since, a week long Convention has been held at the beginning of July, hosted each time by a different Club. The AATC became Tall Clubs International, and was incorporated in 1967.
Sadly, Kae passed away in 1996, but her little idea to bring people together has lived on. At present there are approximately 4,300 members in more than 65 Clubs in Canada and the United States.
Find out more at www.tall.org

Growing Up Tall


There is one common element that draws members of the Club together – we are all tall. Have you ever walked into a room where you can look everyone in the eye? Have you ever shared stories of being the tallest in the class, or where to find clothes that fit and shoes that fit? These are but some of the things you can look forward to as a member of the Tall Club of Toronto.
In today's society being tall is considered an asset. We are admired for being able to see over the crowds, reach high places and carry our clothes well. Some people are comfortable with their height, stand tall and are proud of

who they are. Studies have shown that tall people advance more quickly in their jobs. Some tall people feel less comfortable with their height and wish they were shorter. When introduced to other tall folks, however, their self-esteem takes a giant leap. All of a sudden they are standing taller and begin to feel great about themselves.
Whether you are from a tall family or not, you will gain a new family of friends in the Tall Club, and experience some feelings that you have never known before.